The 70's are all over the runway this year and you don't want to miss out on adding some of that flair to your wardrobe. Retro styling and adorable details will make you fall head over heels for The Ash Pants! These flare leg pants are super flattering on a variety of body types and we are confident that they'll definitely get you noticed in all of the best ways! Wear them with your favorite blouse and heels for a more formal look or pair them with your favorite t-shirt and sneakers for a relaxed feel. No matter how you choose to style them, you will always be happy you have them on hand! Make yours with a linen, like we did, for a great transitional piece or use a denim, cotton, or even wool for colder weather wear.
Fabrics & materials used:
The Ash Pants – Free Pants Sewing Pattern
All seam allowances are 1/2″ unless otherwise stated. See chart below for sizing specifications. Note, this specific pattern is available up to a size 30.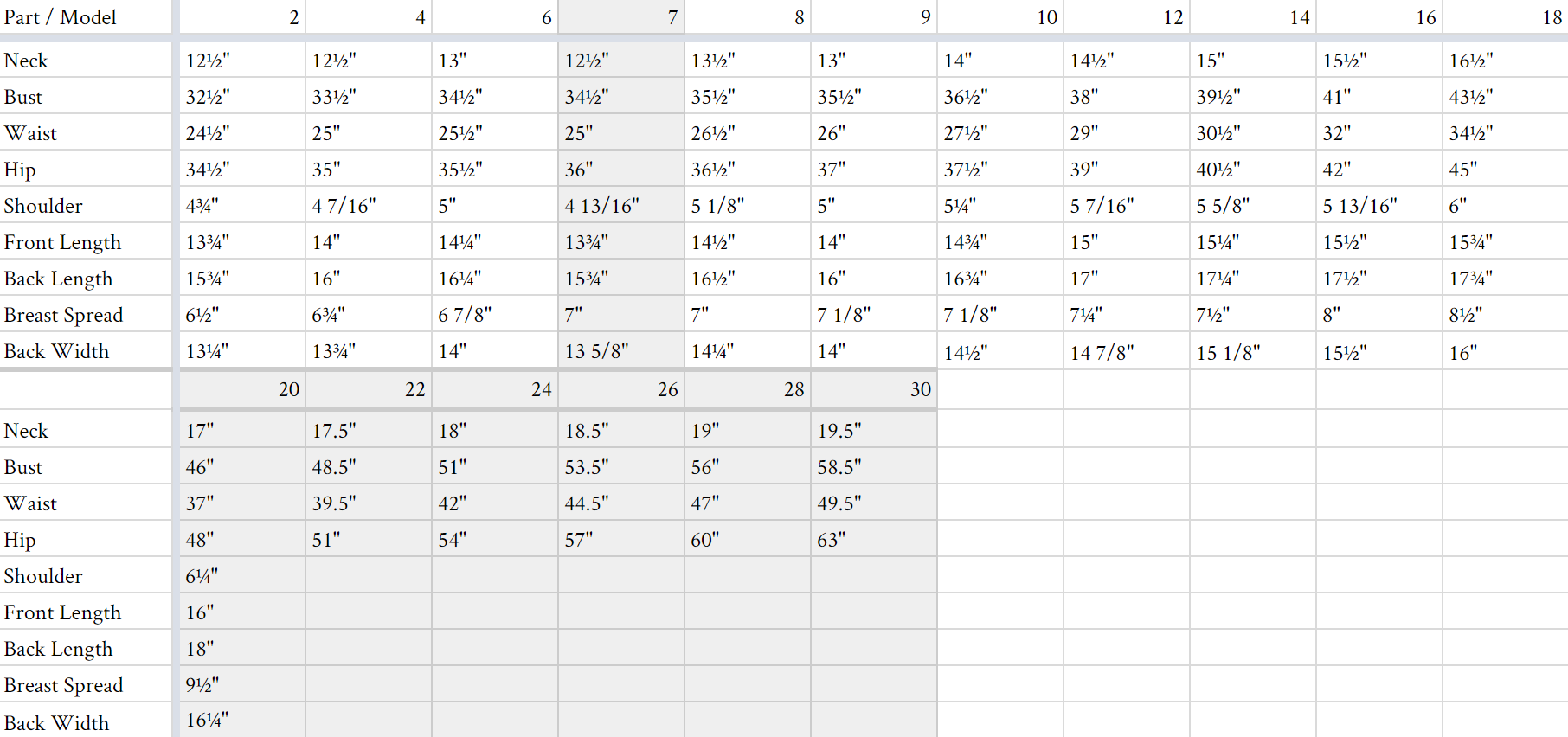 Begin by locating your front pant pieces and connecting them down the princess seam using a french seam. Once the seam has been made go ahead and top stitch on both sides of the seam you just created. Repeat the same steps on the back pant pieces.
Next, sew the two front pant panels together at the center front rise, then attach the patch pocket to the front panels of your pants and top stitch.
Attach the back pant panels at the center back rise just like you did on the front.
Now, sew your front and back pieces together at the inseam and side seams. Be sure to leave an opening on the side where your zipper will be inserted.
Let's work on the waistband. Begin by adding the interfacing to both the front and back pieces, then sew your waistband pieces together at the side seam.
Attach your waistbands to each other at the top, making sure to clip the seam allowance.  Pin one side to the top of your pants, then sew it in place. Flip the waistband right side out then topstitch the waistband closed. Add your invisible zipper on the side that was left open to complete.
Now, the finishing touches!  Sew your decorative waist tab all around the edges leaving a gap open on the bottom. Flip the piece right side out through the gap. Press, then topstitch the entire piece closed. Tack this piece to the front of your pants and finish with a button on each end.
Finally, complete your pants with a 1″ rolled hem and presto! You are ready to go out and strut your stuff!