If you've got it, flaunt it! The Dogwood Ensemble can be a fun addition to the young creative professional's wardrobe or a great look for just going around town. Whether you are walking your dog or heading to the latest Met costume exhibit, this outfit is comfy, yet chic. Who doesn't love the simplicity of having a matching set ready to wear at a moment's notice? We do! We made ours with a fun, horizontal striped cotton sateen, but you can definitely make it out of a knit, such as a ponte or pique, for an even more fitted look!  The fabric choice is yours and the wearing possibilities are endless!
Fabrics & materials used:
All seam allowances are 1/2″ unless otherwise stated. See chart below for sizing specifications. Note, this specific pattern is available up to a size 30.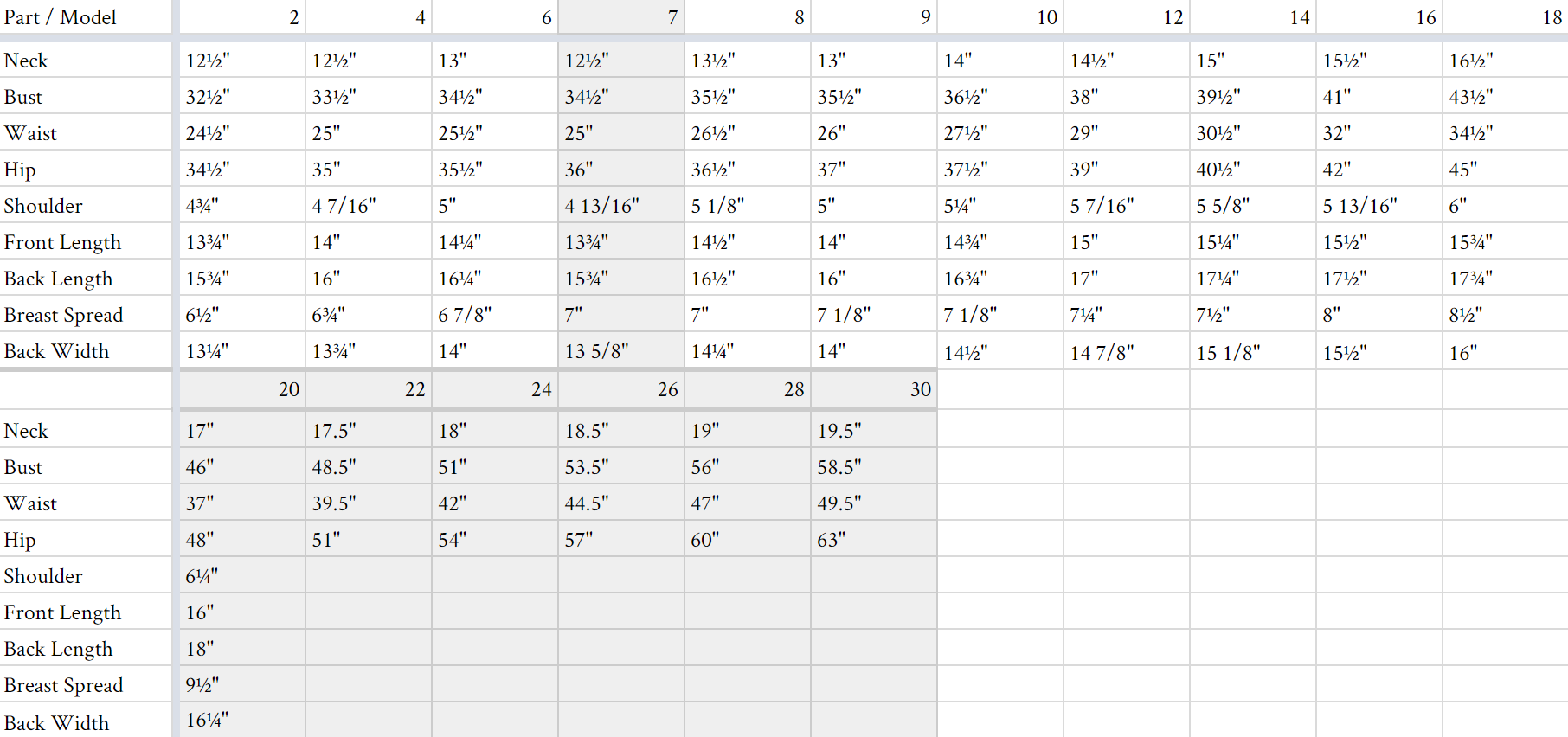 Once you have cut out all of your pattern pieces and made sure the notches have been properly marked, you can begin your top by closing the front bust darts.
Next, attach your front bodice panel to the back bodice panel at the side seams and shoulders using a french seam.
Now, close your sleeve using a french seam and then attach it to the bodice, also using a french seam.
Finally, attach your neck facing to the neckline and complete your top by adding your separating zipper to the center back.  Make a small rolled hem at the bottom of the shirt and sleeve. Your crop top is now complete!
Time to work on the pants! Begin by closing the darts, then attach the front pant panels at the center front rise using a french seam. Repeat the same steps for the back panels.
Attach the front and back panels at the side seams using a french seam, but leave an opening on the top left side, about 8.5″ inches long for the invisible zipper to be inserted.
Finally, attach the facings to each other, then to the top of the pants, flip down and press. Complete the pants by attaching the invisible zipper at the side seam and hemming the pants to your desired length.