The ultimate feminist fashion item, first gaining momentum in the 1500s, and then again in the Victorian era — culottes are an article of clothing that afforded women the freedom to play sports and live their most active lives without the restraint of a skirt or dress. Plus, they're airy, versatile, and they fall somewhere in between "work casual" and "oh, just on a stroll for a cup of coffee from the cafe down the block." They're a perfect summer-into-fall transition item. Our Maple Culottes are made with a super wool suiting, however, these can definitely be made out of a variety of fabrics. Try a silk charmeuse for evening wear paired with a long blazer or 4 ply crepe paired with a lacy top for fancier occasions such as weddings instead of a skirt. The possibilities are so very endless.
Fabrics & materials used:
All seam allowances are 1/2″ unless otherwise stated. See chart below for sizing specifications. Note, this specific pattern is available up to a size 30.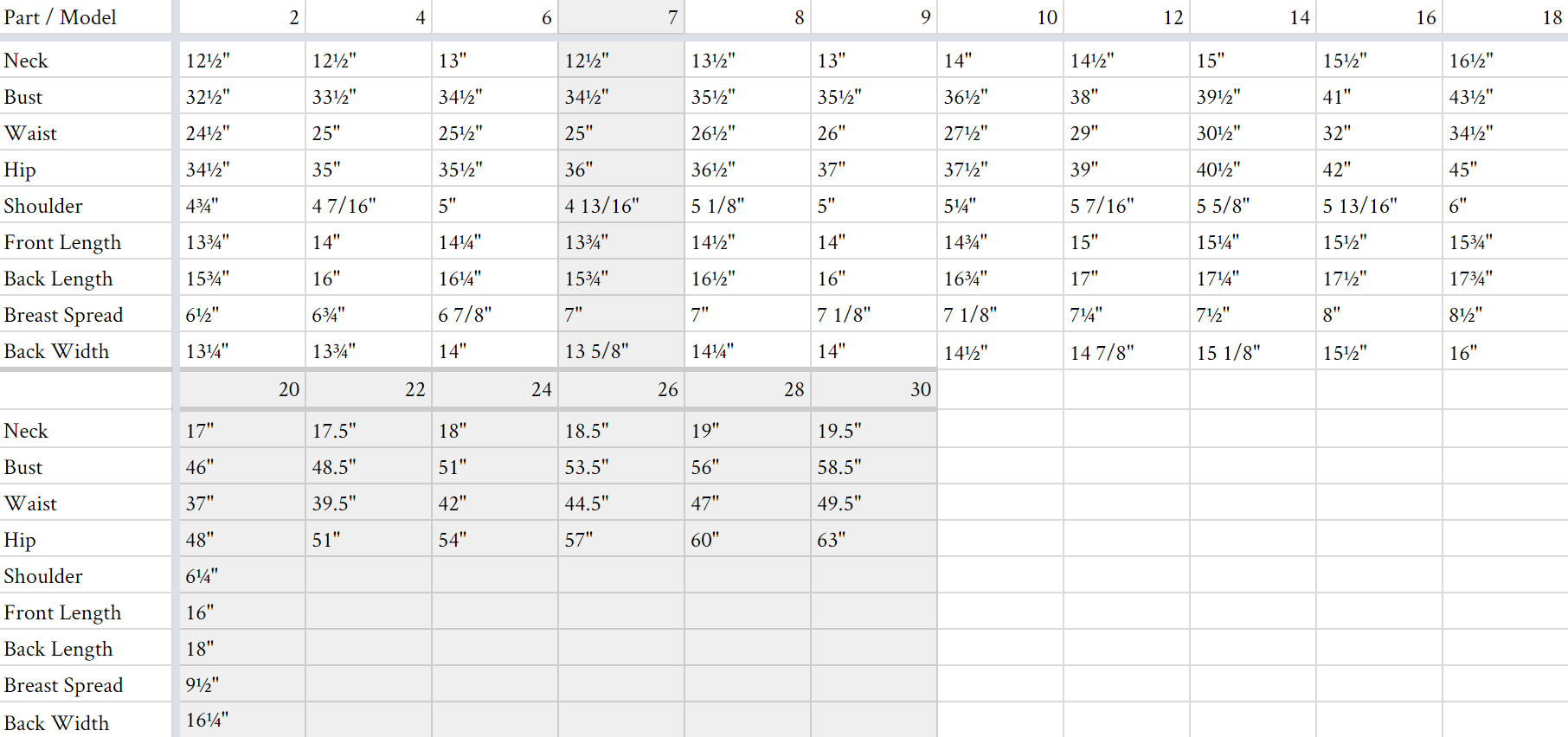 Begin by cutting out all of your pattern pieces and making sure the notches have been marked. Then locate your back pant pieces and connect them at the center back rise using a french seam.
Next, connect your front pant panels at the center front rise right below the opening for the zipper, again, using a french seam.
Now, connect the front and back pieces at the sides and inseam using a french seam.
Locate your waistband pieces. Use the fusible interfacing to stiffen one side of the waistband. Then sew the waistbands together at the top.
Carefully insert your zipper by attaching one side to the built-in zipper guard flap, flat, and the other side to the flap that has been folded in. Top stitch one side into place.  Finish the inside edges of the zipper guard carefully, by hand with a small rolled hem. Once the zipper has been successfully inserted you can now attach the waistband.
Add your button and buttonhole. Complete with a 1″ rolled hem and a "Made with Mood" label at the center back of the waistband. Enjoy!